Back
Frame contracts 2014 between AS Tallinna Küte and AS Eraküte.
Client: AS Tallinna Küte, AS Eraküte / Year of completion: 2014
Construction work was performed on a heat pipeline with the length of 3660 m in Tallinn in Lasnamäe, City Centre, Haabersti and Northern Tallinn city districts and in Haapsalu, Keila and Valga.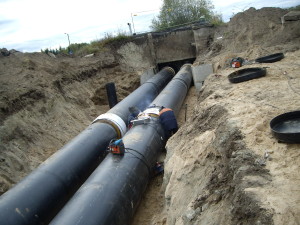 The diameter of the heat pipelines was DN1200-DN50. Eight chambers on the DN1200 heat pipeline were renovated.